Why did we create Around?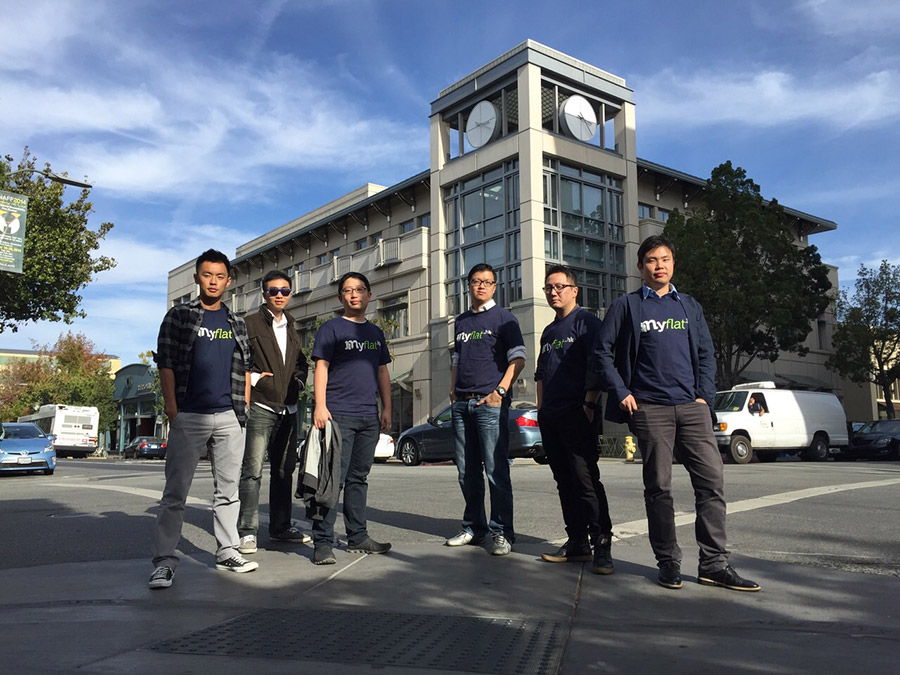 We created Around (previously known as Myflat.hk) because we wanted to re-build a strong community. Right now, people living or working in the same neighbourhood do not have ways to connect and communicate. Local businesses also do not have effective ways to provide relevant information to nearby customers. We believe technology can provide a solution to these problems, so Around was founded.
Our mission
To connect people and businesses with trusted resources around them.
Acknowledgement and Support
Google x CUHK EYE Program Winning Team

One of the winning teams from EYE (Empowering Young Entrepreneurs) Program 2014, co-organized by Google and CUHK.

HKICT Best Startup Awards 2015: Silver Award

Winner of the Silver Award of Hong Kong ICT Awards 2015: Best ICT Startup (Social Innovation) Award

NGO Day 2015: Idea Generation Grand Award

Grand Award winner of the Idea Generation Zone Pitching in NGO Day 2015 co-orgainzed by Microsoft and Hong Kong Council of Social Service annually.
Around is also an Incubatee of the Incu-App Programme supported by Hong Kong Science & Technology Park. We were selected as one of the startup teams in the second cohort of Blueprint Accelerator Programme run by Swire Properties as well.
Who are we?
We are a bunch of engineers, actuary and business professionals with international backgrounds. We lived and trained from different places, but returned to Hong Kong because we love this city.
Matthew: Co-Founder, CEO, product junkie, Oktoberfest organiser
Matt grew up in Switzerland and came back to Hong Kong in 2007. He loves everything that this city has to offer - the ease of making new friends, the great food, and the convenience and efficiency of everything. Prior to co-founding Around, Matt held several positions with major European and US investment banks and he has a Masters degree in Industrial Management and Manufacturing from the Swiss Federal Institute of Technology (ETH) in Zurich.
Antony: Co-Founder, COO, 2nd generation entrepreneur, in-house video producer
Antony spent his early years in Hong Kong before going to Canada for university. After graduating in 2008 from York University's Schulich School of Business with a degree in Economics and Finance, Antony came back home to Hong Kong to work as a Project Manager for a major US investment bank. He enjoyed his experience managing several large-scale projects and new business development initiatives, but chose to leave in order to co-found Around.
Bee: Tech Lead, Programmer, Marvel fan, (action/adventure) movie enthusiast
Bee is a software engineer with a Masters Degree in Logic, Language and Computation from King's College University of London. Upon returning to Hong Kong, Bee earned a certificate in Fundamental Knowledge of IT Architecture from the IASA Board and worked as a developer before moving onto application framework design/ implementations and system integrations for large-scale consultancy projects. He has experience in administrating application middleware servers with a solid J2EE background.
Adam: Tech, iOS and Web Developer, Mac devotee, avid tennis player
Adam grew up in Jiang Su province in China and obtained a Bachelors degree in Geomatics from Nanjing University of Technology. He continued his education in Hong Kong by achieving a Masters degree in Geographic Information Systems-Geomatics from Hong Kong Polytechnic University. He worked as a web developer for several government department websites before joining Around, and is passionate about developing high quality and innovative websites. With a taste for adventure, Adam loves travel and photography.
Joy: Tech, Developer, Sherlock Holmes addict, classical music enthusiast
Originally from Ningbo, China, Joy obtained her Actuarial Science degree from The Chinese University of Hong Kong and went to work for a global investment bank. However, her real passion is programming and the ability to create something using code. Joy even attended the New York Hacker School to hone her programming skills and increase her knowledge of the newer languages and methodologies from Silicon Valley. She has called Hong Kong her home for the past 6 years and enjoys the many great hiking trails here.